The idea of sports card investing is growing. Rapidly. You're here because you're probably doing it yourself – or at least you're interested in it. If you're interested in it and wondering where to start – this is the post for you. We'll highlight what you need to get started on the road of sports card investing.
Research
I can't harp on this enough. Research is the foundation of sports card investing. If you go into this endeavor blind, you will likely get burned.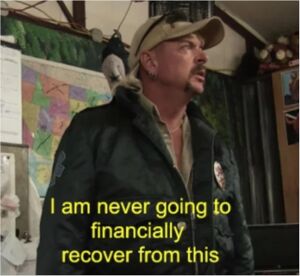 But seriously – familiarize yourself with the sports card market before diving into investing. Actually – go deeper than just familiarizing yourself with it. Even if you collected as a kid and are getting back into it, a lot has changed.
Grading has become a game-changer in card investing and collecting. PSA & BGS (Beckett) are the two main players, but SGC is a third grading company that some use.
Cards are graded on a scale of 1-10, with 10 being the best. They look at image centering, card edges, corners, and the actual surface of the card. The better each of those is, the better your cards will grade out.
But that's just the beginning of the research that you should be doing. Understanding how grades work is a small piece of the pie.
The real research comes into play with the actual cards you're interested in investing in. First & foremost, rookie cards are the focal point of investors. It makes sense – a player only ever has a rookie year once, so those cards are much more rare.
But if you have a rookie card you're interested in investing in – the first thing you need to do is see what its past sales look like. The majority of card sales are happening on eBay right now – so past sales data on the cards you're looking for will help give you a gauge of what you should pay.
For example, if I'm looking for a Pascal Siakam Panini Prizm rookie card, graded as a PSA 9, I can go see what it's sold for on eBay.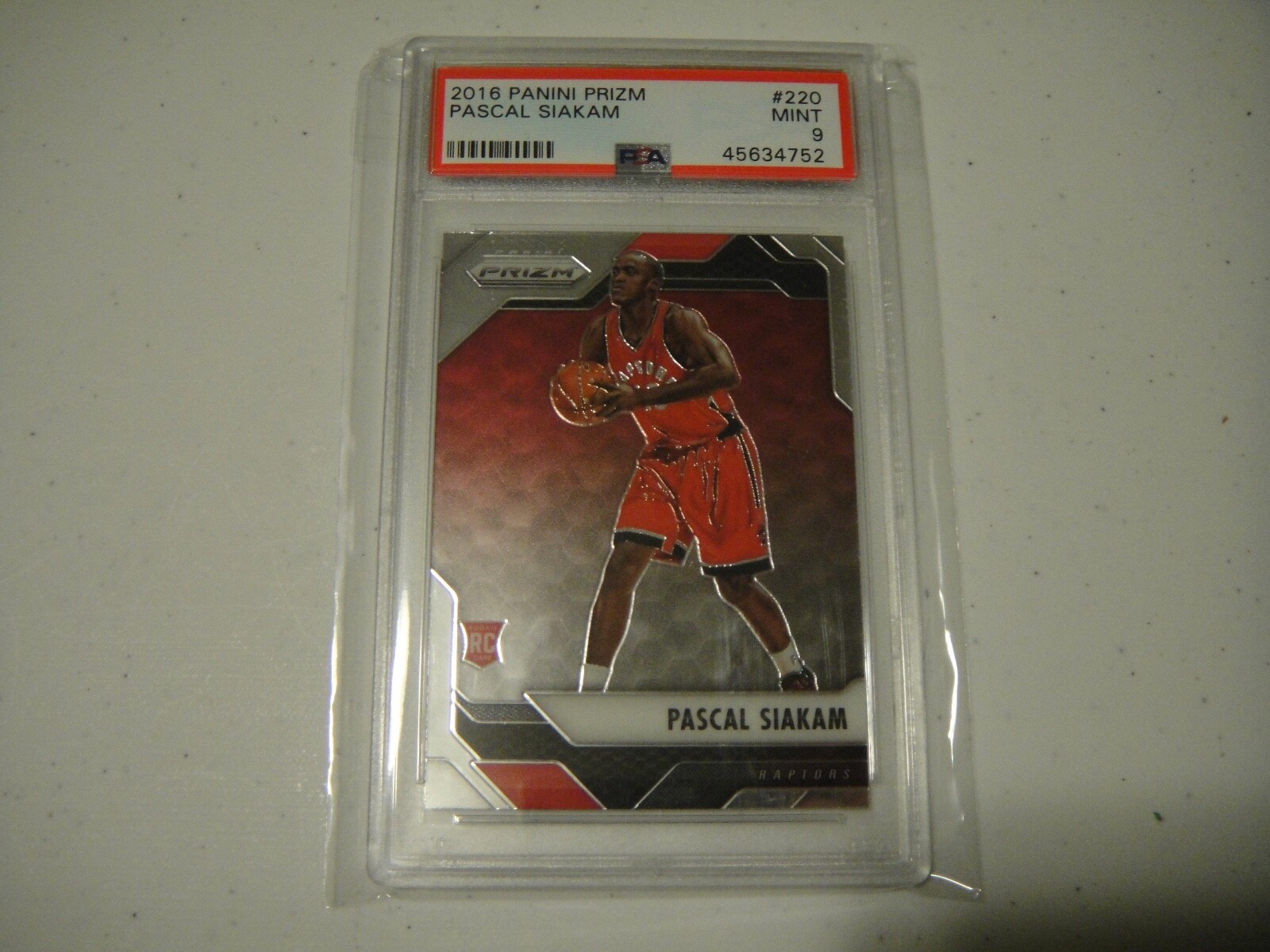 I go to eBay, click 'Advanced,' type in my search query, then check the box for 'Sold Listings.'
This will show me how much this card has sold for, and the dates in which it sold.
This method will allow you to compare sold prices vs. what you're willing to pay for a card and allow you to look at the fair market value for a card you're interested in purchasing.
HOWEVER – this is why I say research is so important. There are numerous different types of cards. On the basketball front – Panini has all of the rights for card distribution on modern cards. But they have NUMEROUS different types of cards. These include:
Prizm
Mosaic
Donruss
Donruss Optic
Select
Hoops
Contenders
Contenders Draft Picks
Crown Royale
Impeccable
Instant
National Treasures
Origins
Revolution
Spectra
Elite
Obsidian
And that's not even all of them. But wait – there's more. There are 'Base' cards, which are the normal cards in each pack. But there are also what they call 'parallels.' For example, Panini Prizms have several different parallels. These include:
Sliver
Blue Shimmer
Fast Break
Green
Green Ice
Hyper
Orange Ice
Pink Ice
Red
Blue
And literally dozens more.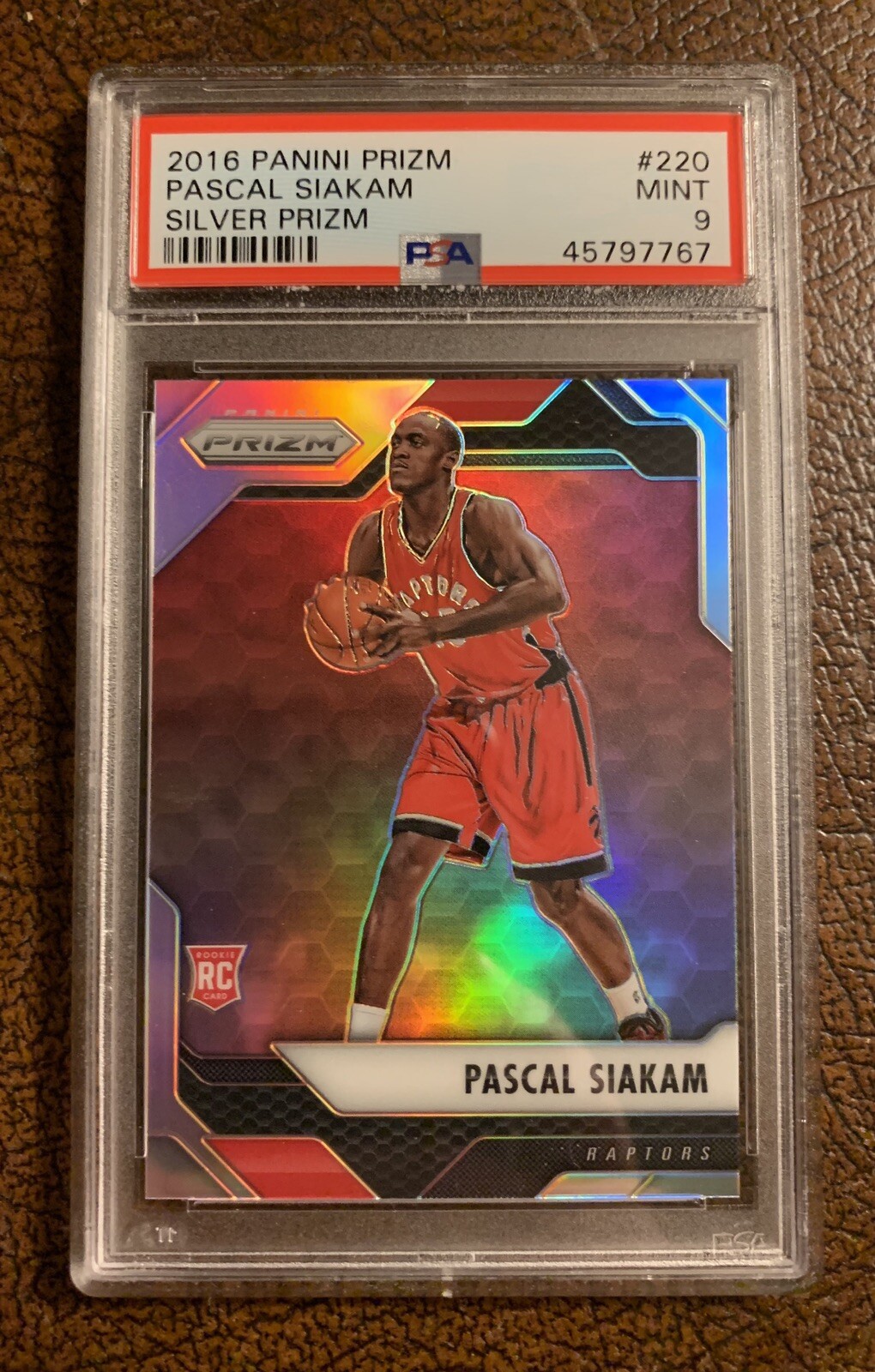 The card above is that same Pascal Siakam card we were looking at above, but it is a 'parallel.' This one, in particular, is a silver prizm. The parallels are more rare than the base cards, so they'll cost more if you're looking to invest in them (which means they'll also sell for more when you go to sell 🙂 ).
I know I've made it abundantly clear – but I can't stress enough – research is key.
Start With an Initial Budget
Starting with a dollar amount that you're willing to invest is important. Trust me – you can set yourself back A LOT of money in a hurry. It can become addicting to purchase cards, get them in the mail, then add to to your collection or lot of cards that you want to sell down the road.
When you start investing in sports cards – do it in moderation. Test the waters. You'll undoubtedly sink money into cards that don't have a positive ROI, and that's okay. But if you sink thousands of dollars into cards that have negative ROI, you can get behind the 8 ball pretty quick.
Long-Term Investments or Flips?
If you're getting into sports card investing, are you hoping to invest in cards to hold for years, or do you want to do quick flips? That should direct you on which cards you're looking to purchase.
If you're looking for quick flips, you may want to invest your money in current players that you think have the potential to make noise. For example, as I'm writing this, the NBA is about to restart in the Orlando Bubble. If I want quick flips, I may invest my money in guys that I think can lead their teams to deep playoff runs. If they're able to, their value will likely go up & I can flip for some quick profits.
If quick flipping is your strategy, the relevancy of the players you're investing in is important. It's simple economics – if the demand for your player goes up & supply stays the same – the value will go up.
On the other hand – if you're looking for long-term investments – you're not as worried about what somebody does in the next couple of weeks or months – but moreso worried about the trajectory of their careers. Your long-term investments may even include players that are already retired and are long-term holds for you.
The Work
Like I said – research is the foundation of sports card investing, which takes work. But not only do you have to be willing to do your research, you have to be willing to scour eBay, Facebook Groups, Instagram, Discord Groups, Message Boards, etc. for deals.
You have to be willing to print packing slips, package cards, and ship them off.
You have to be willing to keep inventory of your cards and track what you're buying and selling to see if you're making any returns on your investments.
Don't get me wrong – investing in sports cards is an extreme amount of fun – but if you want to turn profits, it's going to take work.
Are you investing in sports cards right now? What are you investing in? Let us know!